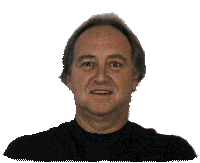 Glenn has decades of robot and machine vision experience, 18 years of which are in systems and applications employing Adept Technology robot and controller products.
Since 1993 Glenn has operated Glenn Helmes & Associates, Inc., an automation design and consulting firm providing robot and machine vision mechanical, control, and software solutions to systems integrators and end-users. Glenn has provided design, development, and software services to customers in the automotive, electronics, aerospace, medical and consumer products, and food applications on a worldwide basis.
From 1985 to 1992 Glenn was a member of Adept Technology, most recently as Director of Motion Control and Machine Vision Business. In 1990 he directed Adeptís entry into the general and OEM motion controls markets.